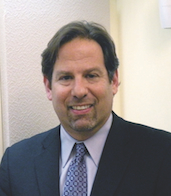 Alan Klevan
I am proud to join the RainforestMaker/LATTE team as Director of Education.
For years I worked in a mid-sized downtown Boston law firm with no concern for conservation whatsoever. In 2003, my daughter, then age nine, came home from school and asked me what I did in my practice that protected the Earth. After a few minutes with no answer, I knew I had to change.
Having a law practice coach, I worked with him on setting a plan in place to run a practice which would satisfy my "work-life" balance, but I wanted to take it a step further. I attended several technology conferences and, by the end of 2004, I implemented what many believe to be the first "paperless" practice in Massachusetts. Shortly after that, I became a Pledge Partner to the Massachusetts Bar Association's "Eco Challenge," and created Law Practice Strategies, a consulting firm designed to assist lawyers and firms to maximize technology to maximize efficiency and profitability. Of course, another primary beneficiary of my consulting company is our planet, of which I want my children, their children, and generations of Klevans to have and to cherish.
In 2009, the American Bar Association awarded me its "Small and Solo Law Firm Trainer of the Year" award for excellence in educating attorneys across the country.
I have given over one-hundred presentations over the past five years across the country on the value of technology to lawyers. I am honored to accept the challenge of bringing RainforestMaker and LATTE to the forefront of the legal community and issue a direct challenge to the tens of thousands of attorneys in Massachusetts, and over one million attorneys across the country, to do their part in being as committed to protecting our planet as they are to advocating for their clients.