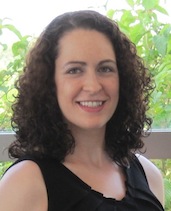 Erica Mattison
Outreach Coordinator
Erica Mattison is a native of Brookline, MA, where her parents continue their decades of work as community advocates for quality open space. Erica has lived in Boston, MA for several years, first in the Fenway, where she served as the youngest board member of the Fenway Civic Association and founded the Fenway Young Professionals, and most recently in Peabody Square, Dorchester, where she leads community beautification projects. Erica is dedicated to placemaking, and has spearheaded historic preservation and park improvement projects in Boston for several years, working with a wide range of stakeholders from the public and private sectors. In addition, Erica has been a leader with the Jewish Alliance for Law and Social Action, serving as the founding co-chair of its Environmental Justice Committee.
Professionally, Erica serves as the Campus Sustainability Coordinator at Suffolk University, a position that involves working with faculty, staff, students, and vendors to incorporate environmental consciousness into both the University's long-term and day-to-day planning and operations. In addition to her work in the Facilities Planning at Suffolk, Erica has created and taught courses in the Sawyer Business School and the College of Arts & Sciences. In 2010, in coordination with Commonwealth of Massachusetts personnel, Erica co-founded the Massachusetts Schools Sustainability Coordinators Roundtable, a forum that connects sustainability professionals throughout the state to share best practices. Prior to serving as the University's first Campus Sustainability Coordinator, Erica worked as its first Recycling Coordinator. In addition, she has worked in the private sector, for the John Kerry Primary Presidential Campaign, and for the Commonwealth of Massachusetts.
Erica enjoys learning. She graduated Phi Beta Kappa from Commonwealth College at the University of Massachusetts Amherst in 2003, with a Bachelors Degree in Psychology. At UMass, Erica was a recipient of the Leaders of the 21st Century Award (selected as 1 of 11 from 4,300 seniors). In 2008, she graduated from Suffolk University with a Masters in Public Administration as a member of Pi Alpha Alpha, the National Honor Society for Public Administration. Erica expects to complete her J.D. from Suffolk University Law School in spring 2013, where she is currently enrolled in the Evening Division. As part of her studies, her travels have included visits to Italy, Ireland, and Sweden. In addition to her legal studies, Erica recently completed a mediation training program and looks forward to employing these skills to help individuals and groups.